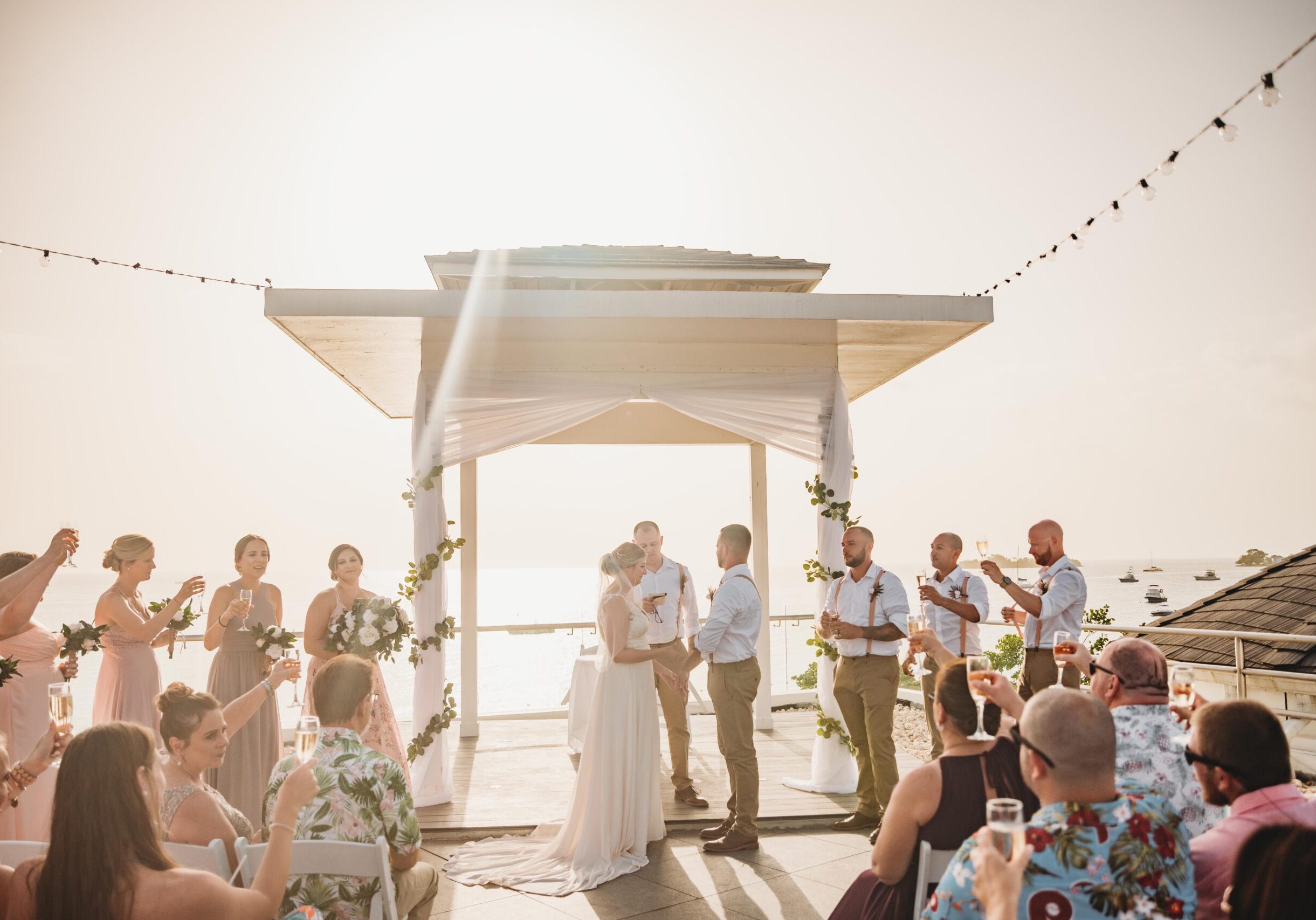 Azul Beach Resort, Jamaica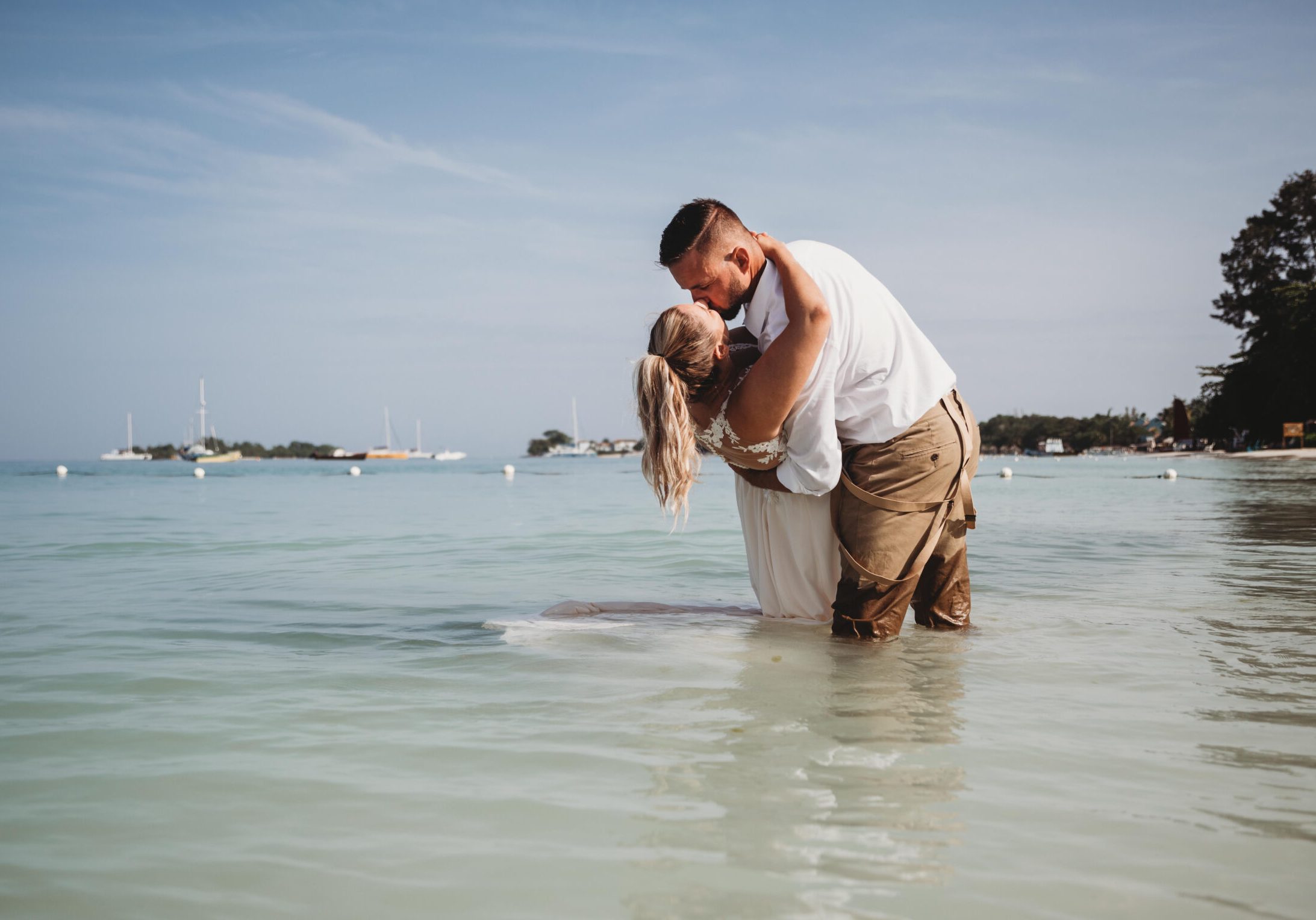 Destination weddings are a combination of adventure and excitement with joy and romance and while most weddings only last a short day, this destination wedding brought an entire week of events. When asking the bride her favorite part of her wedding, "Weddings always fly by so fast and the bride and groom are always running around making sure they greet each and every one. I knew I didn't want that. Instead, we got to spend an entire week celebrating with our family and friends. We go to spend quality time with all of our guests and it was absolutely perfect."
Melissa and Joe chose to have their destination wedding at the Azul Beach Resort in Negril, Jamaica. The intimate resort feeling, rooftop deck, and beautiful seven-mile beach were just a few reasons that swayed their decision. Their one wish- to have stayed longer! They are already planning their five-year anniversary trip back!
While having plenty of the perfectly-posed photos of their wedding day, Melissa and Joe, chose to do a final trash the dress session. This session did not seem like a photoshoot at all- more like a pair of newlyweds splashing and having fun while a photographer just happened to tag along. This wedding was all about having fun and making memories!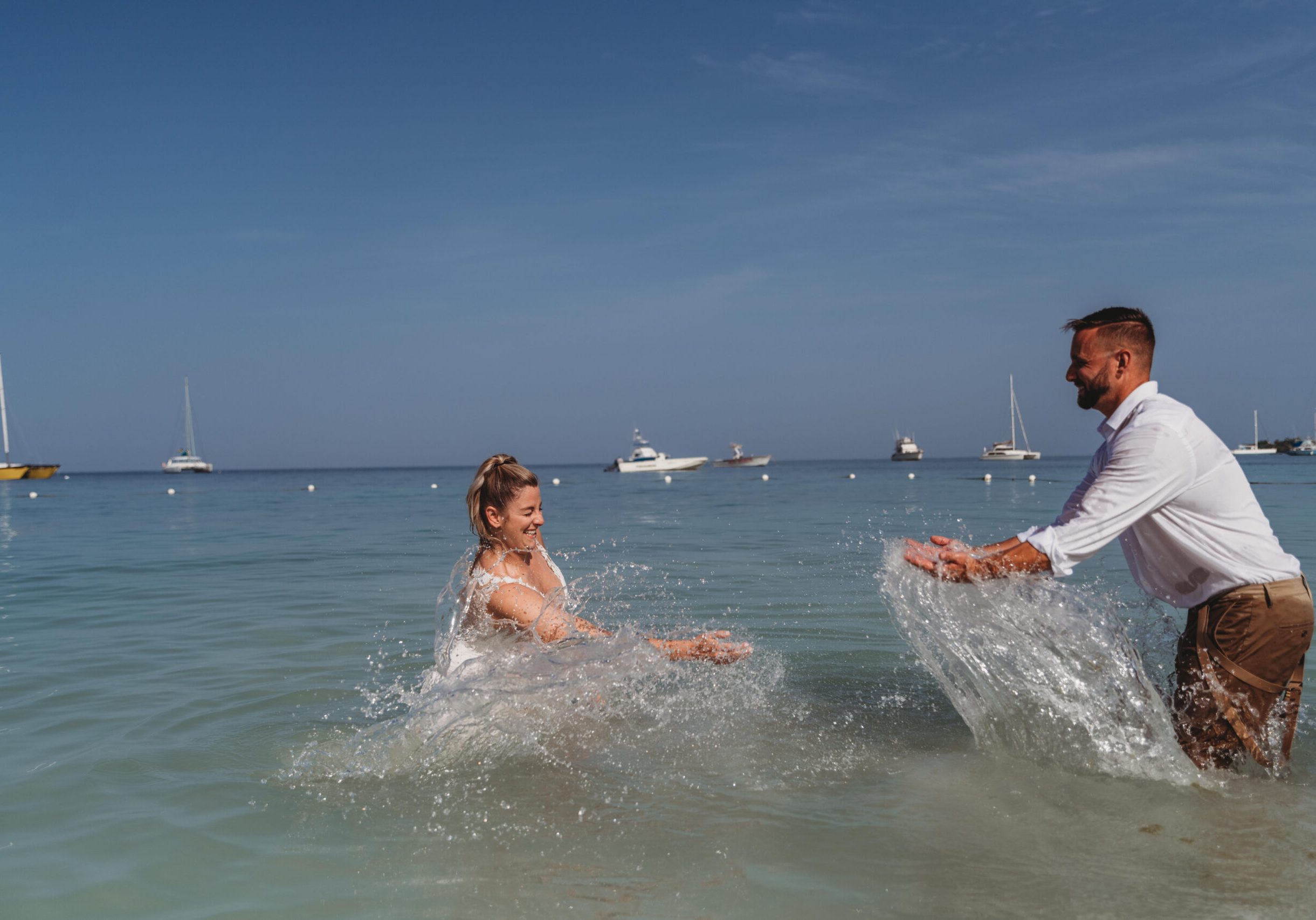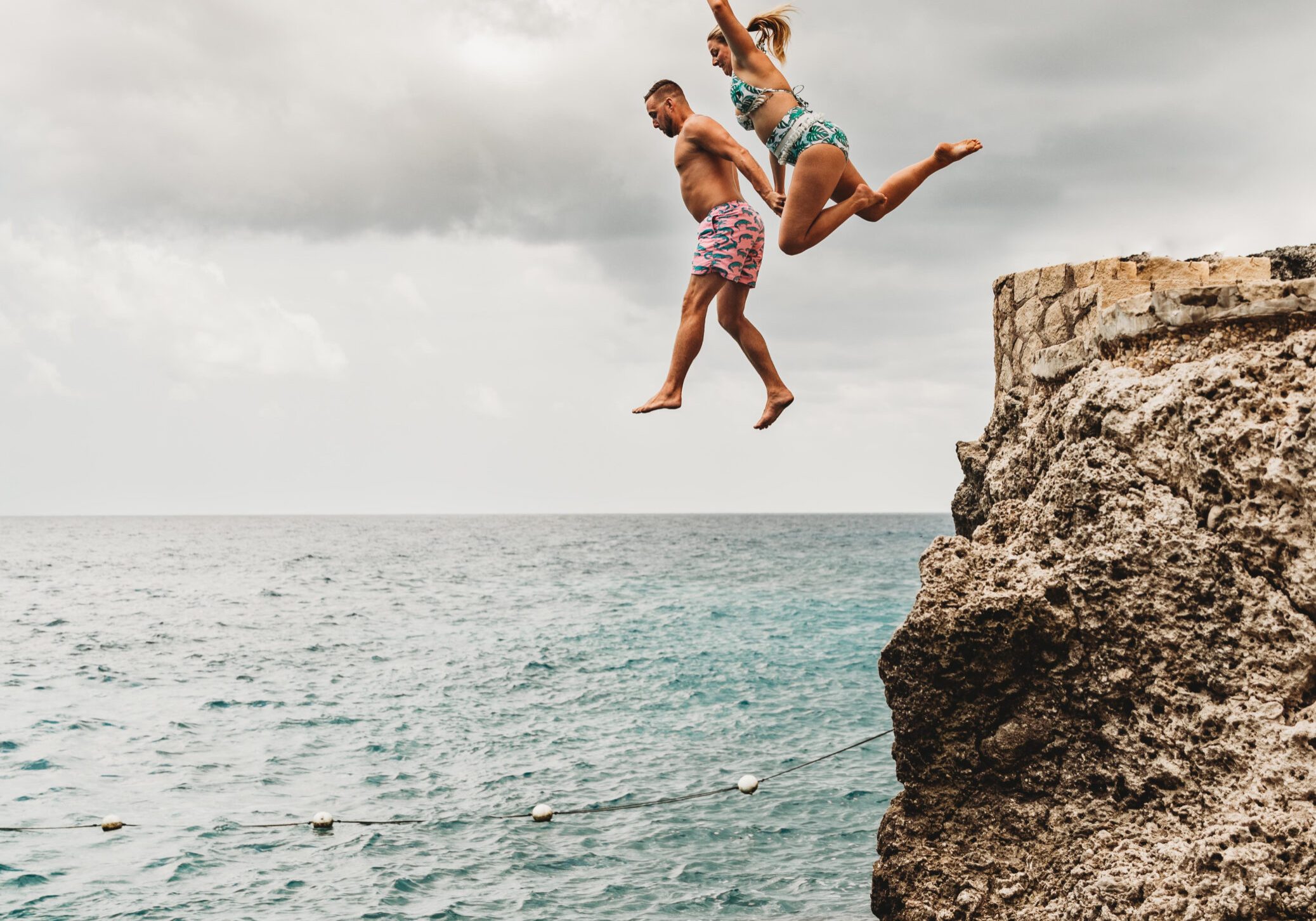 Some people choose a post wedding brunch for the day after, not Melissa and Joe. They chose to take their wedding party cliff jumping at the famous Rick's Café. Jamaica's popular spot which includes- cliff jumping, a bar and restaurant, as well as cozy cabanas and dramatic viewing areas.
See more of Melissa & Joe's wedding inspiration