Post-Quarantine Travel to Mexico
As a person considered "high risk" for covid-19, but also having my entire livelihood wrapped up in international travel, I had quite a bit more to consider when returning to travel post quarantine than many others.   I needed to do my research, wade thru the (often more emotional than practical) arguments, reactions, and judgments from others (yes, including my own family) and begin exploring this uncharted territory of travel post quarantine. I had to get out there and show first hand to our clients that it's safe again for them, and let them know that when they are ready to travel, we are ready to welcome them.  So off I went to Mexico.
I had heard the irrational fears from many (shockingly, even some people who claim to be "travel agents)" telling me that being "cooped up breathing the same air in a plane for hours" would lead to certian death for me.  But I had some general knowledge of how air-systems work, and so I researched the systems on planes a bit more.  I learned that the cabin air is 100% refreshed every 2-3 minutes.  About the same as a hospital operating room.  The airlines are all requiring masks as well and Southwest was even ensuring that the middle seat would remain empty (this is about as close to first class as you'll find on Southwest).  Not to mention, from every one of my colleagues who had already flown post quarantine told me how the planes have NEVER been cleaner.  Plus, people didn't crowd each other in the boarding process anymore as well!! (Thank God, it was always an unpleasant experience doing the line up for Southwest).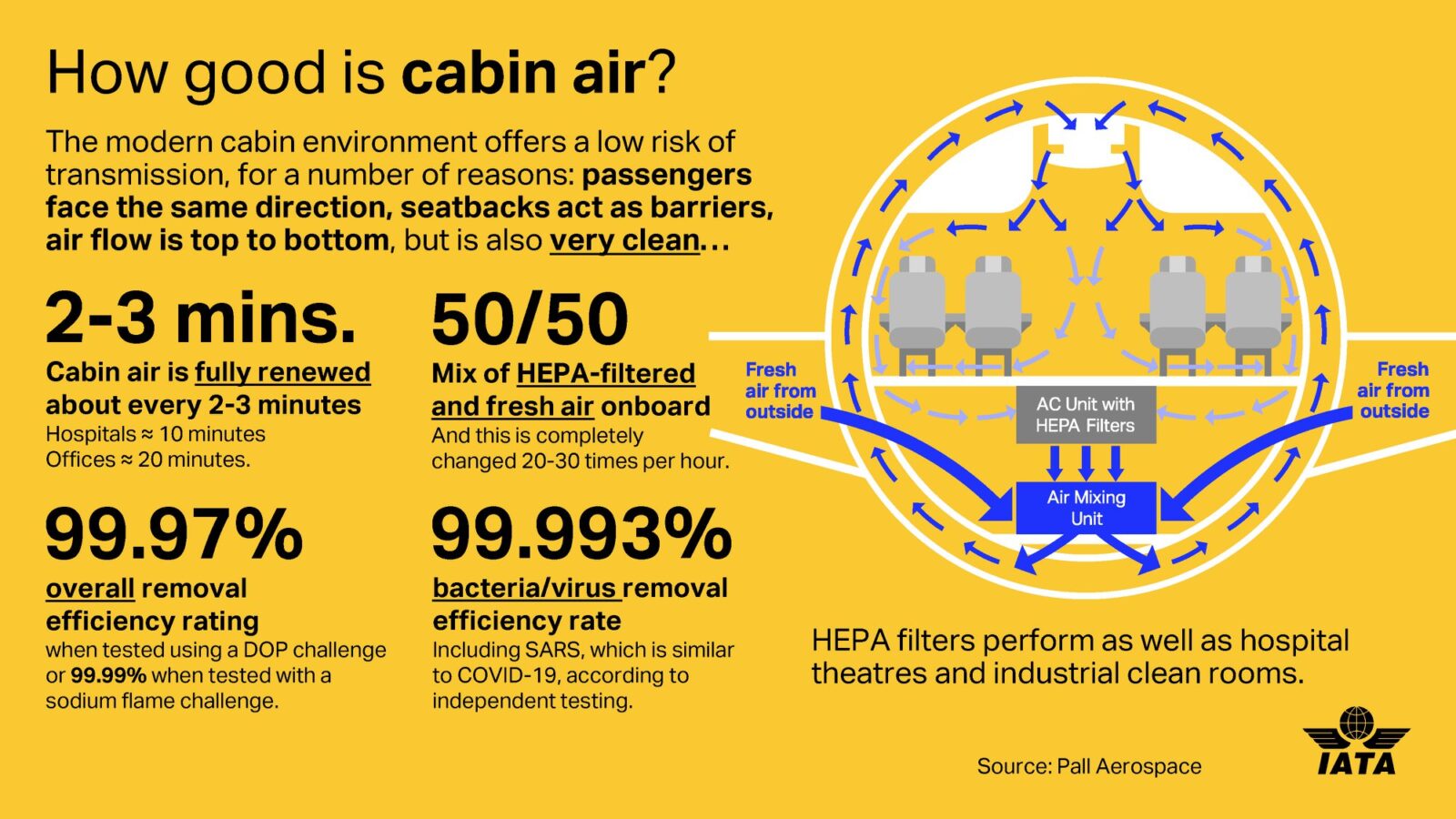 After hearing from my colleagues their experiences, and learning about the protocols in place as well as how airline's air systems actually work, I was confident the air portion would be just fine, and off I went.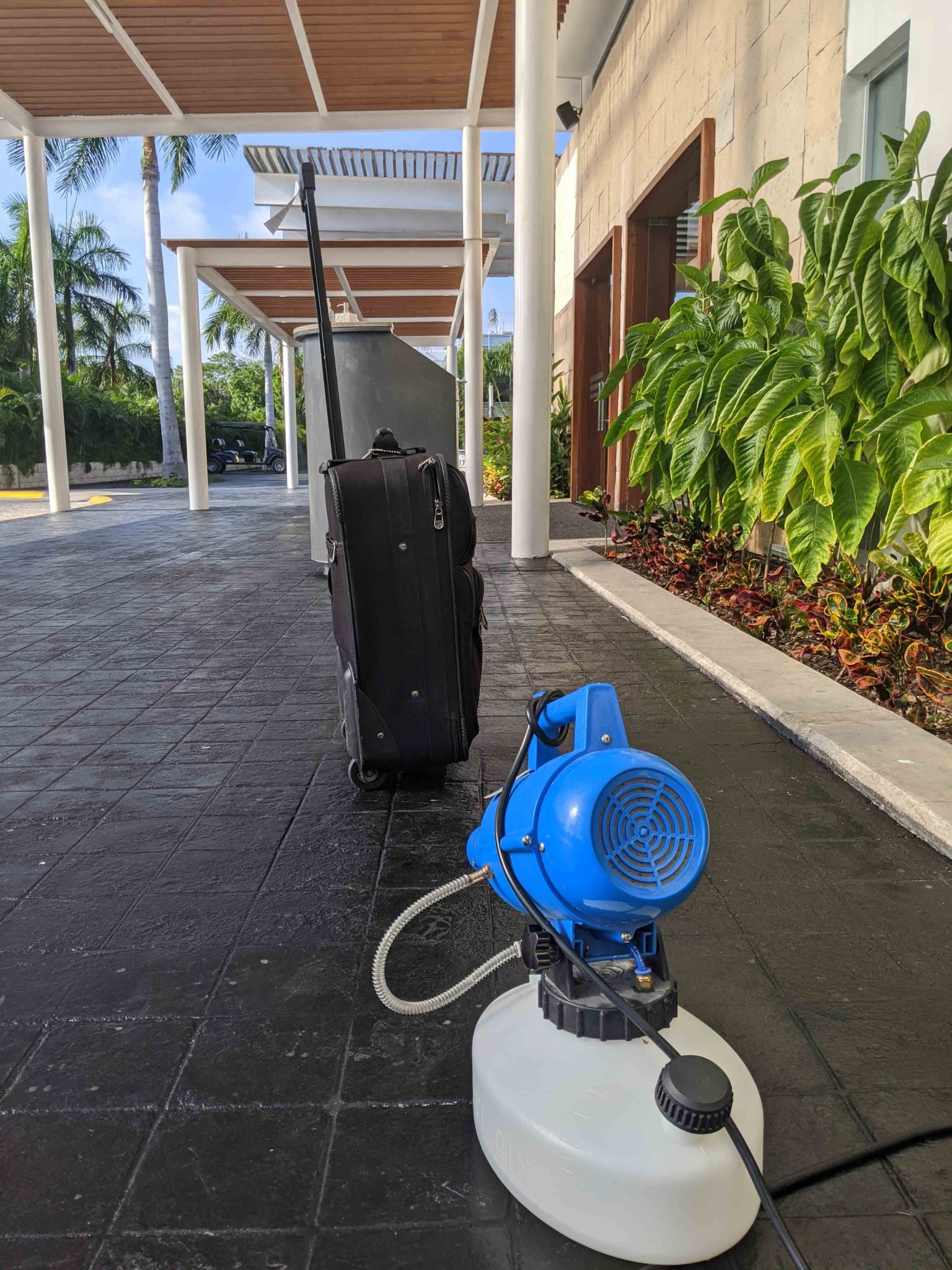 Landing in Mexico, things felt quite normal, as I've spent the last 5 years of my life traveling once a month, and most often to Mexico.  Face masks were worn on the plane the entire time, and continued into the airport.  Once outside, I was very happy to give my face a break from it for a few.  I checked in with Lomas Travel, pleased to see all employees wearing both face masks and face shields.  A Lomas driver grabbed my luggage and began spraying it down with sanitizer before loading it into my vehicle.  I will say, if there was EVER a time to spring for the private transfer vehicles, now is that time.  But even before all of this, who wants to share a ride with others?  Spend the extra few bucks and go private.
In the vehicle, the driver wearing face mask and shield, told me about how he cleans and sanitizes the vehicle, paying extra close attention to the most touched spot in the vehicle after every single person he picks up.  He also offered me fresh Clorox wipes as well in case I wished to go over the area again.
Upon arrival at The Fives Beach Resort, my driver's temperature was taken at the gate before we were even allowed to drive into the property.  The moment I stepped out of the vehicle, my temperature was taken as well as my drivers again.  The driver unloaded my luggage, and while I was tipping him, the bellman had already grabbed my luggage and started up a sanitizing spray gun and was spraying every last inch of my luggage.
He explained to me what he was using was organic materials and advised me that all employees on resort would be wearing masks.  He advised me masks are not required of guests, which I welcomed because the last thing I want to be doing in the heat of the Caribbean is enjoying the beach and pool with a mask on.
Next, the bellman instructed me to step into a foot wash area that would sanitize my shoes, and then as I walked into the lobby thru an archway, he told me to stop and do a 360.  As I turned around a fine mist of organic sanitizing spray was being sprayed on every bit of me.
As he then guided me to the front desk to check in, he explained that only one person from each group is allowed inside the lobby area to check in to help minimize any crowding.  Next, the person checking me in was sanitizing my chair, desk area, and even the pen he was going to let me use to fill out some paperwork at check in.
Check in took a couple minutes and next I was being whisked away to my room.
This level of precaution continued throughout my stay, but did not take away from my stay in the slightest.  About 90% of the time when away from your room at any Caribbean resort, you spend your time outside, where masks are not really needed as guests at the resort made a noticeable effort to respect everyone else's space.  At no time did I feel like there was ever any time where I couldn't reasonably social distance and I was regularly reassured by the constant cleaning and masks from all employees.
To add to the list of precautions that the resort was taking, they were now offering a number of other options for guests as well:  I could also choose to order to go from any restaurant and take my food back with me!!  Buffets were now replaced with a-la-carte menus (which I prefer anyway).  Of course, room service was always available, but I could even order a "you-chef box" which gave me everything I needed to make a gourmet meal in my room (each room has a full kitchen) if I wanted to.
I cant begin to express how much I really enjoyed my time back in Mexico.  After what 2020 has given us, it was an absolutely amazing experience to return to normal and escape all the drama in the world for a little bit.  As someone who is absolutely considered "high-risk" the precautions in the airport, in the car to get to the resort, and in the resort were all so very much appreciated.  Even as "high-risk" I can only put life on pause for so long.