Because nothing compares to a destination wedding!
Photo: James Berglie for Be All Inclusive
Heather & Richard
El Dorado Seaside Suites
Is a destination wedding right for me?
Lets be real, it takes a certian type of person to plan one of the most important days of their life in a different country, often in a location they have never been to before.
Are you up to it? Can you face the challenges that come along with planning a destination wedding?
How much is a destination wedding?
If you've attempted to do any research at all, you've learned right away, just how confusing this destination wedding world is.
So how much does a destination wedding really cost? Dive into the details here to get an idea before you make the commitment.
"Travel Agents" are a dime a dozen, why should I use BAI over any other travel agency, or do I even need a travel agent at all?
I want my wedding to be the wedding all my friends and family talk about as the best wedding they've ever been to.  Let's dive in!
Photo: James Berglie for Be All Inclusive
Shannon & Brian at Dreams Tulum
Take a look at some of our client's weddings!
Don't just take it from us - here's what some of our clients have to say...
I knew right away after one email and one conversation with BAI that I was so lucky to have found them! BAI really goes above and beyond! BAI is professional, personable, polished, and so quick to respond!
Our resort choice was really important to us and he nailed it!
James helped us narrow it down so easily, again because he knows his stuff!! Take his advice , he truly means it. (Choose Karisma resorts) you will not be disappointed!:)
All I can say is you can tell how much James loves what he does.
And we loved what he did! He truly looks out for everyone's best interest which made planning so smooth for us from start to finish. If you want to work with someone who is knowledgeable, experienced and the best of the best then book with Be All Inclusive!
We are looking forward to working with him again as I'm certain there will be another destination wedding in our family!!
Heather Rowley
Bride, El Dorado Seaside Suites
James goes above and beyond the call of duty! He is so professional and helpful in all ways and he made our destination wedding better than I could have ever dreamed. For the travel side of our destination wedding, he was always packed full of information and helpful tips to make all of mine, my husband and our 50 wedding guest's travels to the Dominican seamless and stress-free. He was always just an email or phone call away during the planning process to answer literally ANY question with such detail, kindness, and timeliness. Even when I had destination wedding planning questions that only a resort guru would be able to answer, he was there to happily give me as much information and advice from his personal experiences as he could. During the process, he doesn't make you just feel like another couple getting married, he makes you feel special and important which is so nice.
I could not have asked for anything more from him and the experience was even better than I thought it would be!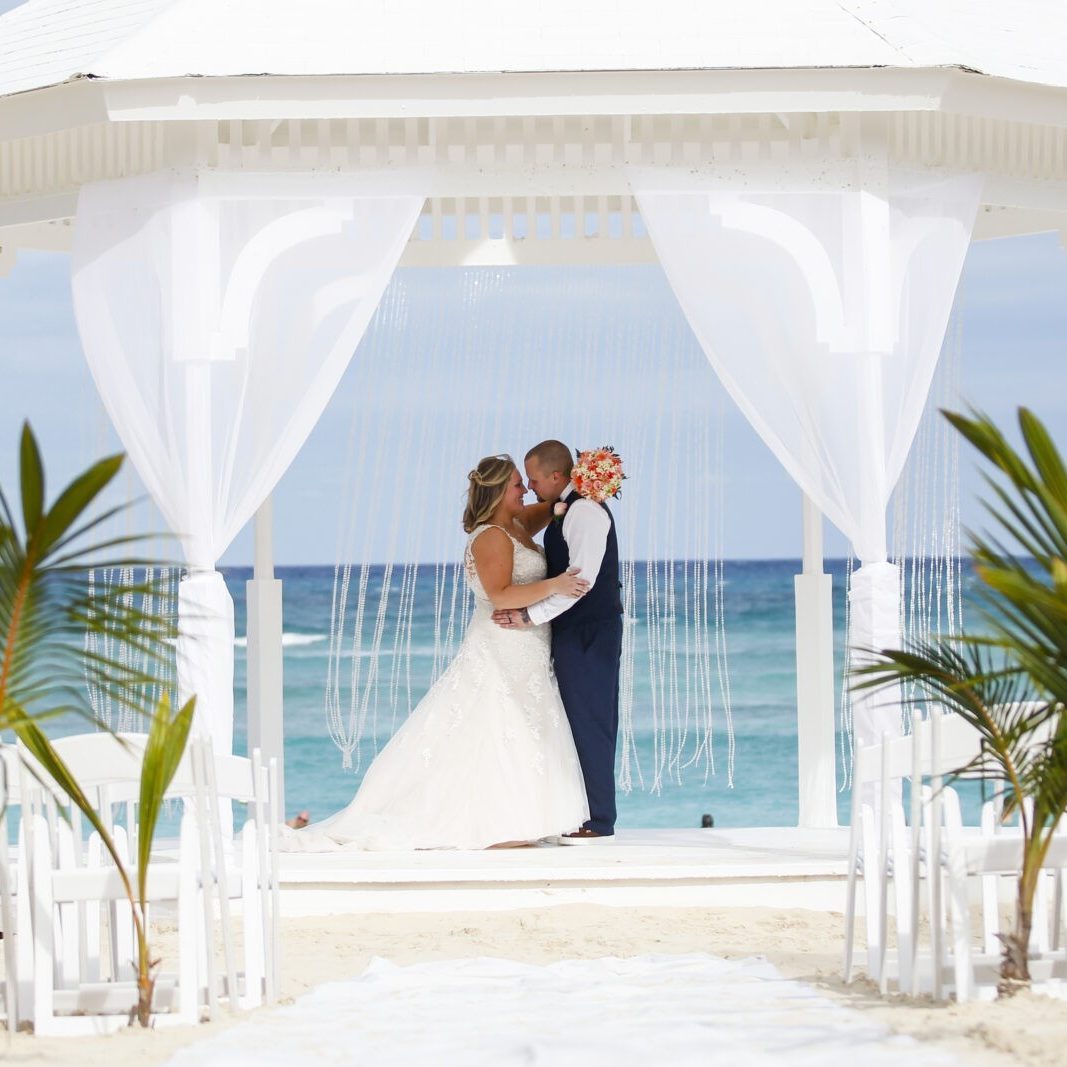 Aubrey Schewigman
Bride, Majestic Elegance
James and the Be All Inclusive team were absolutely incredible to work with for my recent destination wedding in Playa del Carmen, MX. I honestly don't know how we would have gotten through planning and arranging everything without their help during the process!
James is seriously available all the time for anything…seriously he would answer emails within an hour and all of our guests had the same experience. Our guests had nothing but compliments about their experience working with them from booking the trip to making the trip down there…everything went smoothly!
On top of that, James works closely with the resort I got married at (it's a Karisma property) so he was familiar with the ins and outs of getting married there and was super helpful with the details and also was able to get me special perks for my wedding day and my trip!
If you are lucky enough to get the chance to book James for your wedding as a travel agent, DO IT!! You will NOT regret it!!!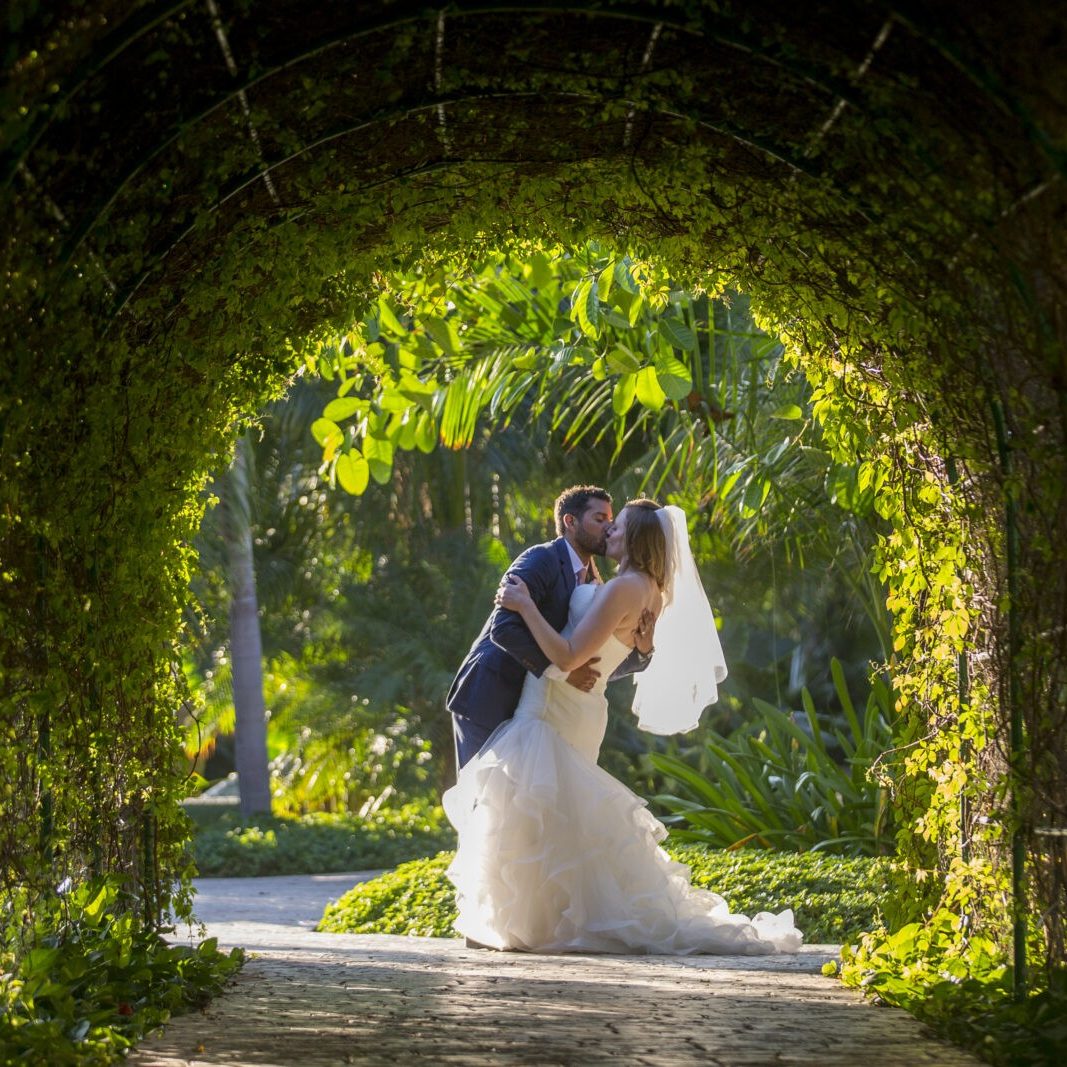 Vanessa Evans
Bride, The Fives, Azul Beach Resort
My daughter had her wedding in Tulum, Mexico and Be All Inclusive made the event perfect! Everything was professionally done and attentive to detail. We had 65 guests come from all over the United States and James Berglie made sure everyone's travel arrangements went smoothly. It truly was a beautiful wedding that will stay in my memory forever. Our guests couldn't say enough about their trip and also the accommodations at Dreams Resort in Tulum. It was first class all the way!
Thank you for making her day so special.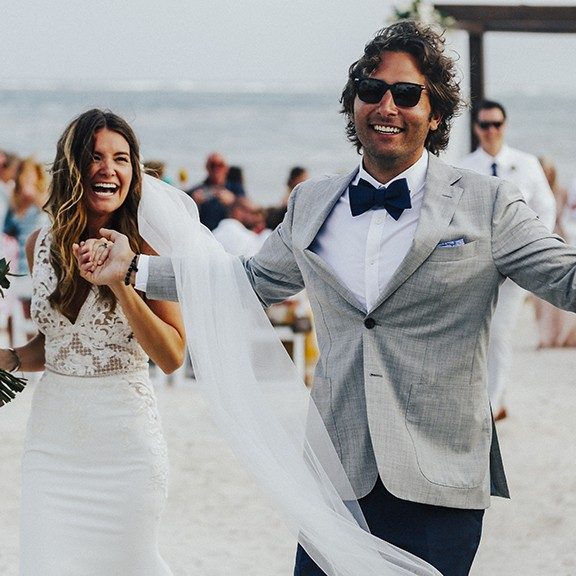 Peggy Kingston
Mother of the Bride, Dreams Tulum